Master These 4 Powerful Healing Techniques That'll Help You Get What You Want In Health, Wealth And Life Without Limits
Best Part: You'll Also Be Able To Create Amazing Breakthroughs In Your Friends, Family And Anyone You Care Deeply About (And They'll Love You For It...)
It's impossible to go through life without dealing with all kinds of problems and crises in the areas of business, career, family, relationships, and health.
They can become a major source of concern, hurt or sorrow if we don't have a way to bounce back from them.
Not only that, but we have "inner game" blocks and barriers that keep us from living our best life, including:
Money blocks that keep us from attracting more money
Feelings of "I'm not good enough" or "I'm not worthy"
Negative beliefs that sabotage us from achieving what we want
Past hurts or traumas that stand in the way of our progress
Wouldn't it be great to heal and release any fears, doubts, insecurities, and limiting beliefs so you can attract more money, more love, better health, and more happiness?
You'll be able to power through any crisis that gets in your way. And you'll be able to get more of what you want in life without limits.
I'm going to show you how to do it LIVE and in person at…

THE 4-DAY LIVE VIRTUAL TRAINING AND CERTIFICATION EVENT
MASTERY MODULE 1:
THE PEACE PROCESS
How to easily let go of negative emotions and hurt feelings as soon as they come up. A lot of other techniques are impractical and you don't feel like doing them when a crisis hits. This will become your go-to self-healing technique any time life gets you down.
How to coach your friends and family and help them resolve any issue or hang-up, in any context, no matter how resistant they are to it at first. (Note: When you do this, their resistance will melt away and they'll love you even more.)
Peace Process Mastery Level – New distinctions and keys to make this incredible technique even more effective so you can release negative emotional patterns that have been holding you back for years.
MASTERY MODULE 2:
MUSCLE TESTING
What if there was a way to instantly get to the Truth underneath your story so you could quickly eliminate the inner blocks? That's exactly what this technique does.
Discover this extremely powerful way to quickly get to the bottom of any inner, unconscious blocks and supercharge your intuition so you always make the most powerful decisions (ask anyone on my team – I use this technique all the time before making big or small decisions in my business).
Get so confident in kinesiology or Muscle Testing that you can do it on your own, so you can work with your friends and family remotely over the phone, Skype or Zoom without them even knowing how you're getting to the truth and eliminating their inner blocks so quickly!
MASTERY MODULE 3:
THE INSTANT MIRACLE™ TECHNIQUE
Discover how you can instantly release your biggest inner blocks that are sabotaging your attempts to change your life.
Be gifted with this energy healing technique so you can heal your insecurities, limiting beliefs, self-doubts and negative emotions that have been sabotaging your success.
Become infinitely abundant – heal anything that's blocking the flow of love, health, and wealth in your life.
MASTERY MODULE 4:
HIGH FREQUENCY ENERGY HEALING
This powerful healing technique is like Reiki "on steroids". You'll quickly discover the power of energy healing & how it can relieve life-long blocks and patterns of self-sabotage.
Experience the power of Infinite Love & learn to receive all the love & appreciation your inner-child has been crying out for all these years.
If you've never done energy-healing work before, you'll be blown away by what happens the first time you start noticing the healing energy that you have the ability to gift the people around you.
MASTERY MODULE 5:
THE INSTANT MIRACLE™ METHODOLOGY
How to quickly help your friends and family connect the dots between their goals and the challenges in their way, and the 4 super powerful healing techniques that can permanently resolve them.
The Magic Questions – including how to get your friends and family to recognize the value of how incredibly powerful these techniques really are.
Leave this event certified as an "Instant Miracle™ Master." I have total certainty that I can help you master all of these techniques during this training. I know that by the time you leave you'll be so skilled I can certify you as one of our elite "Instant Miracle™" Masters.
How The Instant Miracle™ Mastery Training Works…
Here's a Quick Breakdown Of How The Training Actually Works And Why I'm So Certain We Can Get You Certified In
Such A Short Space Of Time…
Gain massive experience. You'll be learning and using these techniques with the other participants over the course of 4 days, led by me personally, to make certain that by the end of it, you reach total mastery.
I'll supervise you as you're performing new techniques with other participants and give you feedback to fine-tune your approach.
I will do whatever I need to, to make sure you're completely qualified to facilitate all of these super powerful coaching techniques.
I'll be on hand and completely available to answer any questions you have.
All the while, you'll be working on and helping each other through 'real stuff', so you'll have many, many personal breakthroughs all the way through the event.
By the end of the event, you'll receive 5 separate certifications proving that you have attained a level of mastery of each of the 4 "Instant Miracle™" techniques. If you're not quite ready or confident in the techniques, we'll do everything we can to get you personal coaching during the event to get you there.
JOIN ME FOR THE MOST
TRANSFORMATIONAL EVENT OF THE YEAR
NOVEMBER 16-19, 2021
Instant Miracle™ Mastery Will Transform Your Life Forever...
I believe every single person on planet Earth needs to go through this training, so they can receive the healing, transform their life and then uplift their family, friends, workplace and everyone they're blessed to touch.
If you want to let go of all the insecurities, fears, limiting beliefs, self-doubts and negative emotions that are keeping you from achieving your highest potential and reaching your dreams, this event is for you.
THE INVESTMENT FOR
INSTANT MIRACLE™ MASTERY…
Instead of spending 4 years of your life and $75,000 (or more) to get a college degree that prepares you for a regular job, you can invest just 4 days and $10,000 for the tools that will make you one of the most powerful coaches on Earth and turn you into a rapid growing and rapid achieving machine.
But you won't even have to pay $10,000. I want to do something awesome for you.
Wait until you see the amazing deal I have in store for you.
INVESTMENT: $10,000.00 $1,997.00
REGISTER NOW…
Your transformation begins as soon as you enroll.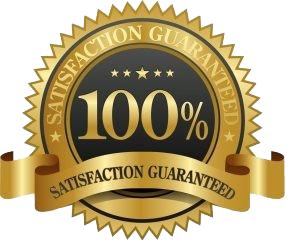 The Instant Miracle™ Mastery Guarantee
You will be absolutely thrilled to learn these powerful coaching and healing techniques or your money back.
If after attending the entire first 3 days, you don't absolutely love what you're learning and all of the healing happening, just let my team know before the end of the third day and we'll give you a full refund.
Note: You won't receive your certifications, and you'll need to return all materials.
PLUS… You get these incredible bonuses when you register now…
Bonus #1: Instant Miracle™ Healing & Abundance Vault
Inside your member's area, you will receive access to the recordings of every Instant Miracle™ Experience and every Instant Miracle™ Mastery live event ever – including the 2020 recordings…
Enjoy over 200 powerful hours of healings, breakthroughs, inspiration and transformation.
Become fully immersed in the IM coaching/healing techniques and use them to help you make miracles happen in your life.
See me work on stage, 1-on-1 with a variety of people as they work through their biggest fears, doubts, insecurities, and physical conditions.
Reprogram yourself for infinite abundance.
Bonus #2: 6 Months of Instant Miracle™ Monthly Group Healing Sessions
Get help from one of our star Instant Miracle™ Coaches to expertly guide you through any challenges standing in your way, slowing you down, or stopping you from making massive progress in your life.
These transformative sessions will help you…
Discover, identify, heal, and release the biggest challenges holding you back
Eliminate your biggest fears, doubts, and limiting beliefs
Install new, more successful modes of operating
Let go of any anxieties, upsets, and triggers that are keeping you from having more peace, joy, and flow throughout your day
Bonus #3: Instant Miracle™ Mastery Private Facebook Group
Be a part of this close-knit community of IM masters. Inside our exclusive group, you will…
Connect with other certified IM masters from all across the world
Receive healing from the group whenever challenges come up
Send healing to others who need support
And much, much more…
Total Bonuses Value: $12,000.00
JOIN US VIRTUALLY FROM THE COMFORT OF YOUR HOME AS WE WORK TOGETHER TO TRANSFORM YOUR LIFE
Get Rid Of Your Blocks And Barriers, Unleash Your True Potential, And Enjoy A Lifetime Of Light Speed Personal Growth In The Most Powerful Couple Of Days In Your Life...
This event will make you a more powerful person and empower you to help your friends, family, and anyone else who needs a breakthrough. It will change your life forever, but you only have to pay for it one time. 
Here's What You Get When You Take Action Today…
| | |
| --- | --- |
| PROGRAMS & BONUSES | VALUE |
| Ticket to Instant Miracle™ Mastery | $10,000.00 |
| Bonus #1: Instant Miracle™ Healing And Abundance Vault | $10,000.00 |
| Bonus #2: 6 Months of Instant Miracle™ Group Healing Sessions | $2,000.00 |
| Bonus #3: Instant Miracle Mastery Private Facebook Group | Priceless |
| TOTAL VALUE | $22,000.00 |
INVESTMENT: $10,000 $1,997
REGISTER NOW…
Your transformation begins as soon as you enroll.
JOIN ME AT INSTANT MIRACLE™ MASTERY
NOVEMBER 16-19, 2021
Once you register, I will send you your welcome email with more details.
This is your chance to attend Instant Miracle Mastery and become a certified "Extraordinary Coach". This program won't be offered again until 2022. Register now.
See You Soon!