Celebrating All The Instant Miracles
Past, Present, And Future!
"So...What Exactly Is Instant Miracle™ Mastery?"
Instant Miracle Mastery consists of 4 powerful healing techniques:
We have two events per year where we teach people these 4 powerful Instant Miracle techniques so people can instantly heal and release the biggest blocks keeping them from experiencing more success in life.
The best part is coaches can use these techniques to do the same for their clients as well. This makes them more powerful coaches so they can charge higher fees and make a bigger impact in the world.
So sit back, relax, enjoy and learn more about Instant Miracles and how they can potentially change your life.
Watch Free Instant Miracle Mastery Trainings
These trainings will give you a glimpse into the power of Instant Miracle Mastery and get you excited for miracles to come.
Discover Amazing Instant Miracle Success Stories
Watch regular people overcome blocks barriers and physical ailments so they can get more wealth, health, love and life.
Attend The Next Instant Miracle Mastery Event
Become your most infinite, most powerful self…and transform into one of the most powerful coaches in the world. 
Your Instant Miracle™ Facilitator: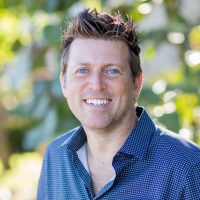 Christian Mickelsen is the owner of a multi-million dollar coaching business that has made the Inc. 5000 fastest growing companies 4 years in a row.
He's also been featured in Forbes, Yahoo Finance, and MSN, among others.
He credits these 4 Instant Miracle techniques for helping him become one of the most powerful coaches on earth. He is now dedicated to helping others master these techniques so they can work through their own barriers and help others do the same.

THE 4-DAY LIVE VIRTUAL TRAINING AND CERTIFICATION EVENT
Attend The Next Instant Miracle Mastery Event