Calling On All IM Masters To Take
Your Instant Miracle™ Powers To The
Next Level and Heal The World...
JOIN ME FOR EVEN DEEPER HEALING AND MIRACLES
AT INSTANT MIRACLE™ MASTERY LEVEL II
Imagine you in your most infinitely powerful state…
In tune with your inner guidance
In alignment with your highest destiny
Supremely confident
Effortlessly attractive to total abundance
If You Think Instant Miracle™ Mastery Is Awesome...
You're really just scratching the surface of the depth of transformation that's possible for you.
If you want to totally immerse yourself in oceans of abundant healing energy…
…and evolve faster and more effortlessly than you ever thought possible…
You're Going To LOVE This...
Imagine having the ability to…
Create global shifts in consciousness
Install the highest level of confidence and certainty in every area of life
Heal the illusion of separation, and heal the fear of stepping into the new you — healthy, wealthy, loved and supported
AT INSTANT MIRACLE™ MASTERY LEVEL II YOU WILL...
Go even deeper with the Instant Miracle™ Technique for deeper healing, faster manifesting, and reveal even more of your truest, highest self
Spend 3 days with me in a small group unraveling the mysteries of who you really are, what you really want, and who you need to be to have it all with ease, grace, and flow
Use the 4 Abundance Assessments to attract more money, love, health, and free time than ever before and create your most abundant life imaginable
AT INSTANT MIRACLE™ MASTERY
LEVEL II YOU WILL RECEIVE...
Pre-Installed Abundance
The Snowball Rapid Manifestation Framework
Superpower Amplification Techniques
Daily Guided IM Meditations
Next Level Instant Miracle Techniques
…plus other unexpected "superhuman" abilities.
Attract all the abundance you want in every area of life by pre-installing it, to make your success inevitable
Effortlessly overcome obstacles and inner-blocks without even having to work on them
Years and even lifetimes of limiting beliefs and insecurities will evaporate before the end of the event
Pre-Install Abundance In Your...
Health
Wealth
Confidence
Receiving support
Free time and presence
Get Pre-Installations And Healing Work
For yourself
For your clients at your events
For your clients
For the people on your list
For every one you want to serve
THE SNOWBALL RAPID MANIFESTATION FRAMEWORK
Make your goals (and your friends', family's, and clients' goals) impossible to derail
Create unstoppable momentum toward getting what you deserve and want
Discover a new framework for coaching that practically ensures success
SUPERPOWER AMPLIFICATION TECHNIQUES
Awaken/Amplify your spiritual gifts
Connect with loved ones from the other side
Read people like a book
Be so empathic and intuitive you practically read people's minds
Each day we'll practice some exercises that will effortlessly open your heart, mind, and spirit to infinite love, success, power, and abundance.
Achieve…
Extreme Self-Love
Extreme Power
Extreme Abundance
NEXT LEVEL INSTANT MIRACLE TECHNIQUES
Discover deeper techniques, including…
Scrubbing Bubbles
Energetic Liposuction
Input/Output Tubes
Energetic Physicality
INSTANT MIRACLE MASTERY LEVEL II CERTIFICATION
Join the 327 people worldwide with this certification.
HOW THE INSTANT MIRACLE™ MASTERY - LEVEL II WORKS…
For 3 life transforming days, we will be in a small and intimate group
Expect a lot of attention from me and the rest of the IM Masters
Highly tune in to your own personal power unlike ever before
Discover ways to see the unseen and read people like a book
To attract all the clients and wealth you want
To manifest your dream home and live your dream life
To heal your body and live pain-free
To heal your relationships and always feel deeply loved?
SPECIAL LIMITED TIME INVITATION
Being decisive is one of the most important muscles to develop. Let's keep getting stronger!
Register for Instant Miracle™ Mastery Level II now and also get...
Lifetime pass to IMM Level I (attend as many times as you want) – Value: $10,000.00
1 guest ticket to our next in-person IMM (bring a friend, loved one, family member, business partner, or sell your ticket) – Value: $10,000.00
Lifetime Access to Recordings of IMM & IMM Level II – Value: $5,000.00
Special Manifestation Blessing (to help energize something right now that you want to attract) – Value: Priceless
That's $49,000+ worth of value, but you'll get to come for:
Special pricing 12 x $199
Or just $1,997 full pay (save $391)
HERE ARE REAL FACEBOOK COMMENTS FROM OUR PREVIOUS GRADS RIGHT AFTER ATTENDING OUR LIVE TRAININGS…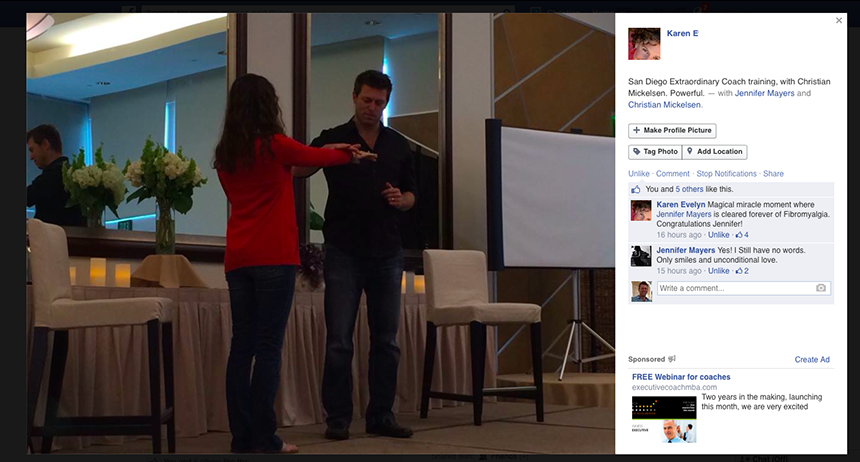 | | |
| --- | --- |
| PROGRAMS & BONUSES | VALUE |
| Ticket to Instant Miracle™ Mastery Level II | $10,000.00 |
| Lifetime Pass to Instant Miracle™ Mastery Level I | $10,000.00 |
| 1 Guest Ticket to the Next Instant Miracle™ Mastery Level I Event | $10,000.00 |
| Lifetime Access To Recordings of This IMM and Upcoming IMM Level II | $5,000.00 |
| Instant Miracle™ Healing And Abundance Vault | $10,000.00 |
| 1:1 Instant Miracle™ Healing Session | $2,000.00 |
| 6 Months of Instant Miracle™ Group Healing Sessions | $2,000.00 |
| Instant Miracle™ Mastery Private Facebook Group | Priceless |
| TOTAL VALUE | $49,000.00+ |
Save Your Seat For This Powerful Virtual Event!
JOIN ME AT INSTANT MIRACLE™ MASTERY LEVEL II
Once you register, I will send you your welcome email with the event details.
Because IMM Level II involves a very high level of planning and energy, I have no current plans as to when (or if) I will ever offer it again.
So claim your spot today!
With all the love in my heart,
Christian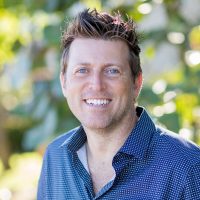 *Note: Instant Miracle™ Mastery I is a prerequisite for Instant Miracle™ Mastery Level II. If you have not attended Level I, please do so first as Level I teaches the foundational tools needed.
*Due to the nature of this event, all sales are final. If for any reason you are unable to attend, you'll be able to transfer the payment to another event. ($99 transfer fee applies)